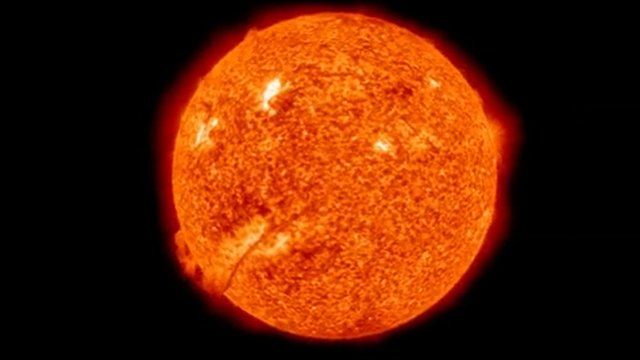 Video
'Milestone' satellite images of the Sun
Two US spacecraft have moved either side of the Sun to establish observing positions that should return remarkable new information about our star.
Launched in 2006, the Stereo satellites have gradually been drifting apart - one in front of the Earth in its orbit, the other lagging behind.
On Sunday, Nasa said the spacecraft had arrived at points that put the Sun directly between them.
Professor Richard Harrison from the Rutherford Appleton Laboratory described the images as a significant "milestone".
Go to next video: 'Wonder' of partial solar eclipse