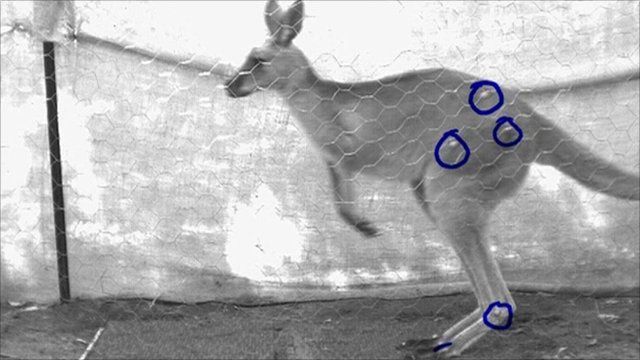 Video
Video technology probes how kangaroos bounce
The secrets of how kangaroos bounce are soon to be unlocked thanks to studies using high-speed video in conjunction with infrared motion-capture technology.
In a study carried out at Australia's Alma Park Zoo, kangaroos were fitted with infrared light-reflective balls and ran over plates that measured their precise motion in incredible detail.
The study hopes to unravel why it is that, in contrast to other animals, kangaroos do not adopt a more upright posture as their body mass increases.
Footage courtesy of Vicon/K Sangherra/D Jeffery.