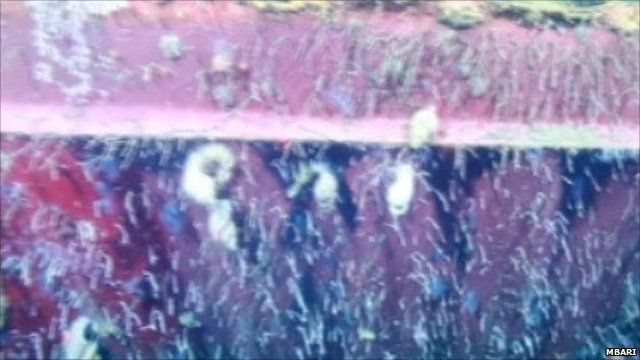 Video
Sunken shipping container haven for life
A shipping container lost in the ocean off California in 2004 has become a haven for aquatic life, scientists have discovered.
The container, one of 15 lost off a ship along the California coast, was discovered by a team from the Monterey Bay Aquarium Research Institute and National Marine Sanctuary four months after the incident.
Thousands of shipping containers are lost at sea every year, and it is not known what happens to them or their immediate environment when they hit the sea floor.
Seven years after first finding it, the team sent a robotic submarine to investigate the biological impact of the structure.
Footage courtesy Monterey Bay Aquarium Research Institute