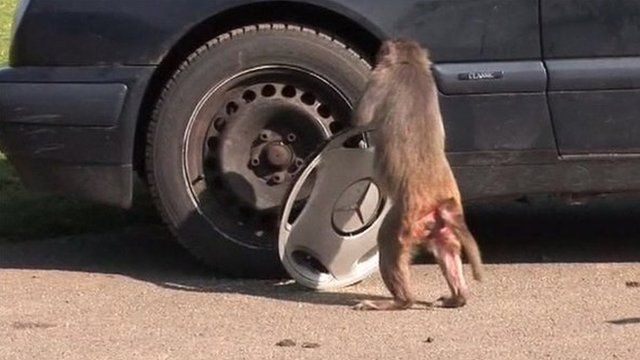 Video
Monkeys at Longleat Safari Park enjoy a new 'toy' car
Rhesus macaque monkeys at Longleat Safari Park have been given their very own car to play with, complete with hub caps, wing mirrors and treats hidden in suitcases.
The Monkey Jungle drive-through at the Wiltshire attraction was closed to the public in 2008 but reopened in February, and for the first time in two years, cars were allowed back in.
"To get them back in training for the new season we decided to give them their very own car," said deputy head warden Ian Turner.
Footage courtesy Longleat Safari park
Go to next video: Fat orang-utan goes on a diet