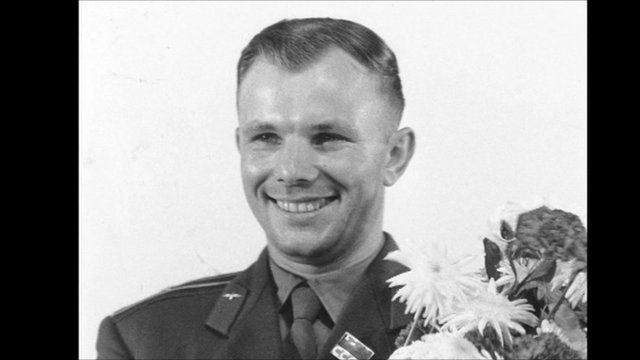 Video
Gagarin's life: From mud hut in Klushino to the stars
When Yuri Gagarin became the first person to travel in space on 12 April 1961, millions of people marvelled.
But one teenager, gazing at the endless sky from a window of a Russian school, was petrified.
It was Yuri's niece, Tamara Filatova, who was 14 at the time.
She recalls the day her uncle went to space - along with Mr Gagarin's botany teacher, Yelena Kozlova, now 91.
The BBC's Katia Moskvitch recalls.
Footage courtesy of British Pathe
Go to next video: 'I was never nervous' - Gagarin