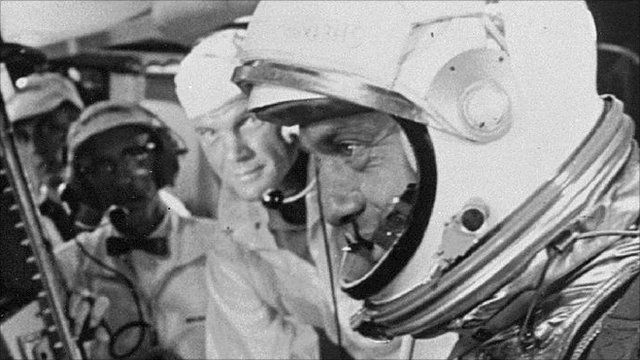 Video
Alan Shepard becomes the first American in space
Astronaut Alan B Shepard became the first American in space on 5 May 1961 when he piloted the Mercury spacecraft Freedom 7 on a suborbital flight.
The mission came just weeks after Russian cosmonaut Yuri Gagarin became the first human to orbit the Earth.
Shepard achieved an altitude of just over 116 miles before splashing down in the Atlantic Ocean as planned, less than 16 minutes after launch.
Go to next video: 'I was never nervous' - Gagarin