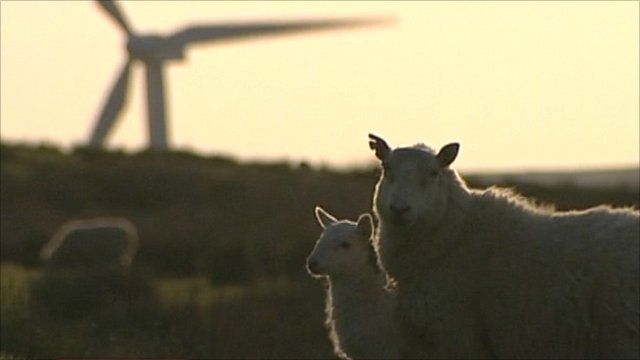 Video
Wind farm expansion divides opinion in Wales
Mid-Wales is undergoing a massive expansion of wind power, including many hundreds of new turbines whose output will overwhelm existing cables.
The project requires new overhead cables criss-crossing the landscape and a sub-station covering almost 20 acres.
Roger Harrabin reports on how the project is dividing opinion in the affected communities.