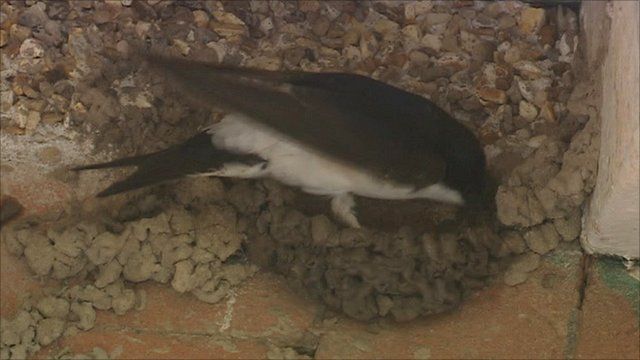 Video
Mud needed for birds' nests after dry spring
The RSPB is urging people with gardens to make mud in order to help birds that need it for nest-building ahead of the breeding season.
Very dry weather has caused the ground in much of the UK to become rock hard, depriving species such as house martins and swallows of building supplies for their nests.
John Maguire visited a Wiltshire garden to find out how to help the birds.