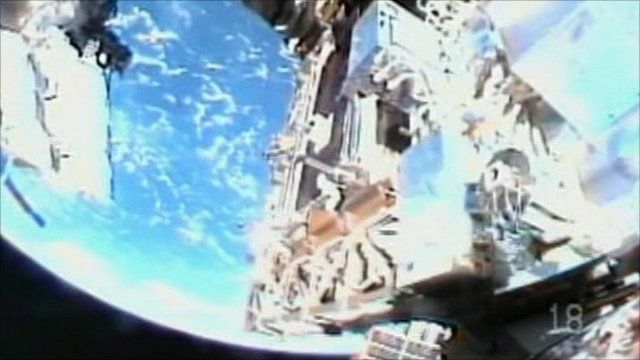 Video
Astronauts carry out spacewalk at space station
Astronauts from the International Space Station (ISS) have undertaken a spacewalk to carry out maintenance work.
Andrew Feustel and Gregory Chamitoff came aboard the ISS from Nasa's space shuttle Endeavour on its final mission.
The spacewalk was cut short after Nasa managers noticed that a carbon dioxide sensor was not working on Chamitoff's spacesuit, but both men returned inside safely.
There will be a total of four spacewalks during Endeavours planned 12-day stay.
This video has been updated following a correction
Go to next video: Shuttle Endeavour docks with ISS