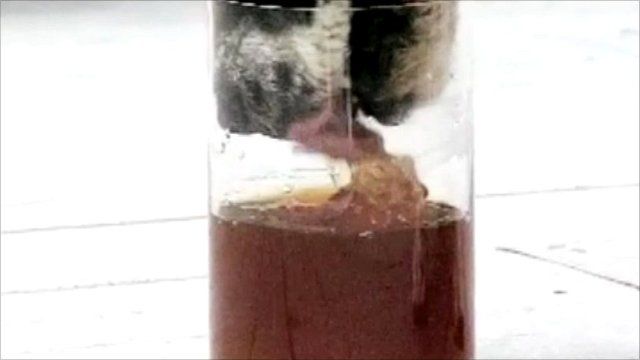 Video
High-speed cameras reveal physics of drinking dogs
Scientists at Harvard University have uncovered the physics behind how dogs drink.
Until now, it was thought that they scooped water up into their mouths with their tongues, but high-speed and X-ray footage reveals that dogs use sophisticated fluid mechanics to draw liquid into their mouths.
This footage shows that as the tongue touches the surface of the water, the liquid adheres to it, creating a water column as the tongue is drawn back towards the mouth. The dog then snaps its mouth closed just as the water begins to fall backwards towards the bowl.
The research, published in the journal Biology Letters, has surprised scientists because it reveals that cats and dogs drink in the same way.
Footage courtesy of AW Crompton at Harvard University
Go to next video: Record-breaking cat found in Nevada