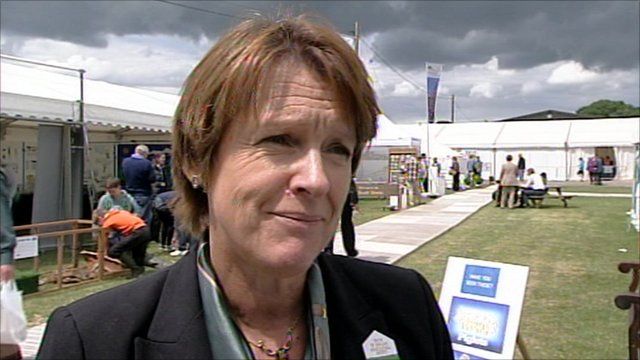 Video
Drought status means we should 'use water wisely'
Parts of England are officially in a drought following the dry spring, the Department for Environment, Food and Rural Affairs (Defra) has said.
Areas of East Anglia are in drought, with parts of the south-west and south-east of England, the Midlands and Wales in a "near-drought" state.
Environment Secretary Caroline Spelman is set to hold a second drought summit to review the impacts of the continuing dry weather.
She said: "Water companies are confident that supplies are high enough so that widespread restrictions to the public are unlikely."
But the minister urged people to "use water wisely".
Go to next video: England's dry spring 'exceptional'