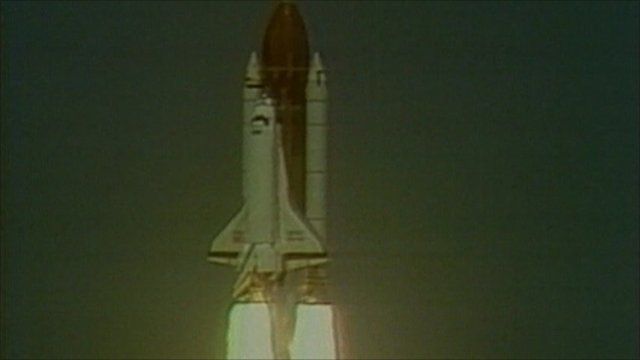 Video
1988: Discovery blasts US back into space
On 29 September 1988 the United States successfully launched its first manned space mission since the Challenger disaster.
The space shuttle, Discovery, lifted off from Cape Canaveral after a 90-minute delay due to unsuitable weather conditions.
Three days later, as the shuttle passed over Hawaii, Commander Rick Hauck paid tribute to the crew of Challenger. Tim Sebastian reported for the BBC.