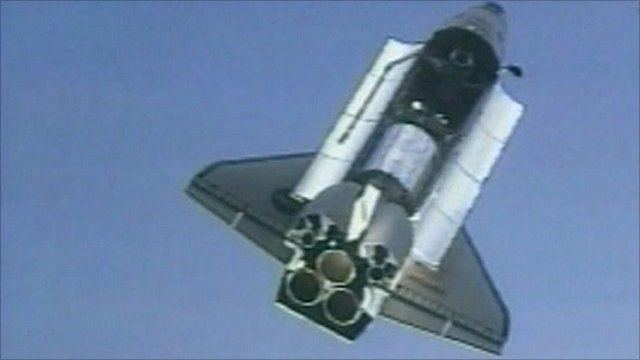 Video
2008: Columbus docks with space station
Europe's space laboratory, Columbus, was unloaded from the space shuttle Atlantis and docked with the International Space Station (ISS) in February 2008 .
The attachment of Columbus to the ISS was carried out by astronauts working both inside and outside.
The 12.8-tonne Columbus module was plucked from its berth in the Atlantis shuttle's payload bay by the station's robotic arm. Jane Bennett-Powell reported for the BBC.