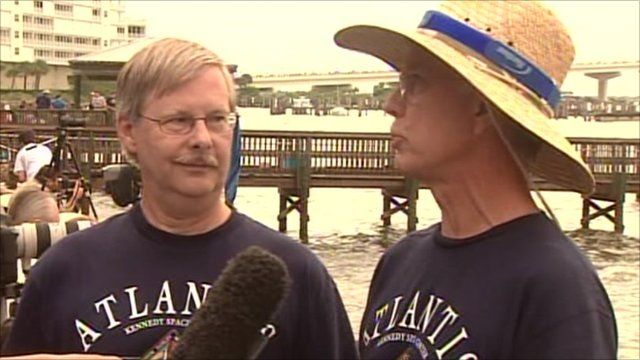 Video
Atlantis fans: 'It's the last chance to see it'
Three decades of space shuttle missions are due to come to an end when Atlantis blasts off for the International Space station for the last time.
A poor weather forecast could mean the launch is delayed but mission managers have pushed on and gave the order to fill the orbiter's giant external tank with propellants.
Huge crowds have been making their way to Cape Canaveral since before dawn with as many as 750,000 people expected to get close to the Kennedy Space Center to get a good view of the ascent.
Go to next video: Shuttle prepares for final flight