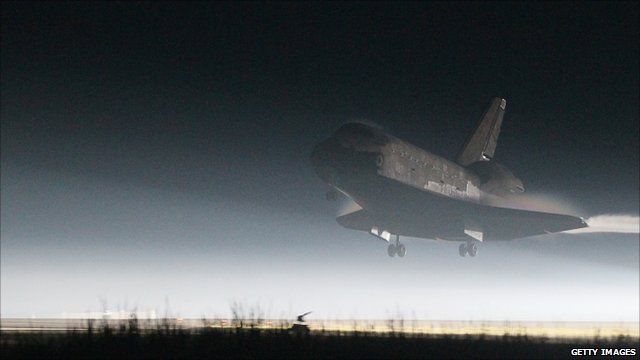 Video
Atlantis space shuttle makes final landing
US space shuttle Atlantis has made its final landing, bringing to a close a 30-year orbiter programme.
The shuttle and its four man crew landed safely at Kennedy Space Centre with its wheels touching the runway just before local sunrise (0556 EDT; 0956 GMT; 1056 BST).
Footage provided by Nasa shows a pilot's view of the vehicle coming into land.
Moments after touchdown, shuttle commander Chris Ferguson announced the mission was "now complete" and that the shuttle had "found its place in history".
Go to next video: 50 years of Nasa space travel