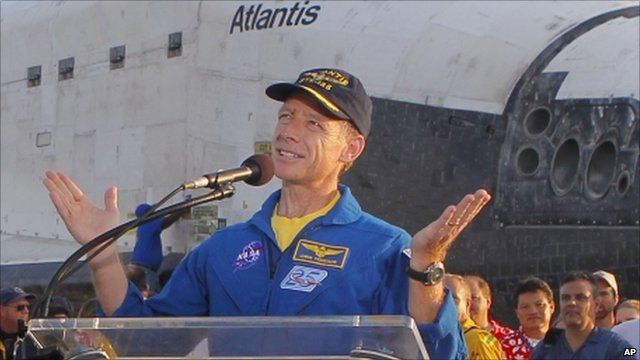 Video
Atlantis shuttle Commander: 'Historic mission'
The crew of the space shuttle Atlantis have been greeted by friends and colleagues.
"Flying in space is a real dream," said commander Chris Ferguson, who went on to pay tribute to his fellow crew members.
"A commander couldn't ask for three better people to go and perform in an aggressive and to a certain extent historic mission."
US space shuttle Atlantis made its final landing at the Kennedy Space Center just before local sunrise (0556 EDT; 0956 GMT; 1056 BST).
The flight brings Nasa's 30-year shuttle programme to a close.
Go to next video: Atlantis commander's farewell to ISS