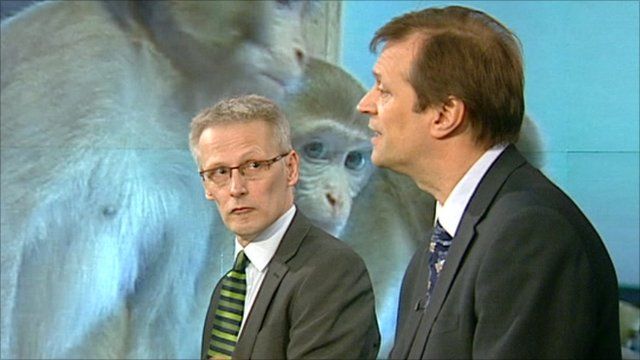 Video
Monkey research 'can be improved', says Bateson review
A review of the use of monkeys in UK medical research says the practice should continue and finds the current work to be generally of good quality.
But the independent report voiced concern that no clear scientific, medical or social benefits had emerged from nearly one in 10 projects.
The review was led by Professor Sir Patrick Bateson.
Alistair Currie, of People for the Ethical Treatment of Animals, and David Pruce of Understanding Animal Research, debated the findings with Gavin Esler on BBC News Channel.
Go to next video: Calls for tighter rules on animal tests