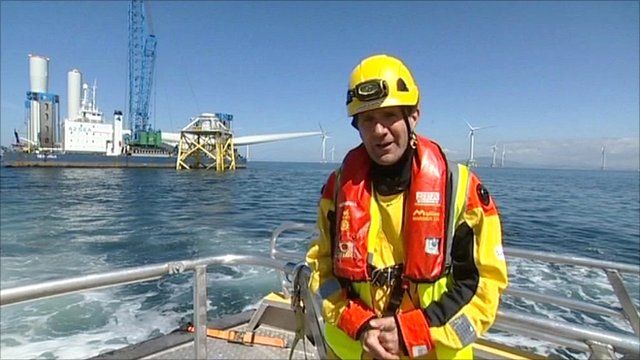 Video
Wind farms: How does a sea jack work?
This week, BBC News is taking an in-depth look at offshore wind turbines, and the challenges, costs and construction of these sea giants.
Here, science correspondent David Shukman heads out to the Irish Sea to take a look at a sea jack, the floating construction vessel that is used to install the giant turbines.