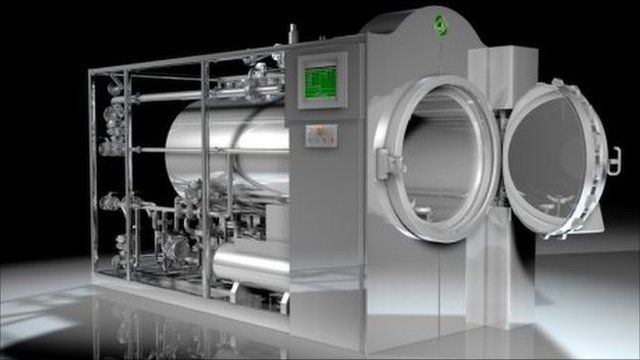 Video
New body 'liquefaction' unit unveiled in Florida funeral home
A Glasgow-based company has installed its first commercial "alkaline hydrolysis" unit at a Florida funeral home.
The unit by Resomation Ltd is billed as a green alternative to cremation and works by dissolving the body in heated alkaline water.
The facility has been installed at the Anderson-McQueen funeral home in St Petersburg, and will be used for the first time in the coming weeks.
Here, company founder Sandy Sullivan explains how the machine works.
Watch the full report on Newsnight on Tuesday 30 August 2011 at 22:30 BST on BBC Two, then afterwards on the BBC iPlayer and Newsnight website.
Go to next video: Best of British: Design Award Highlights