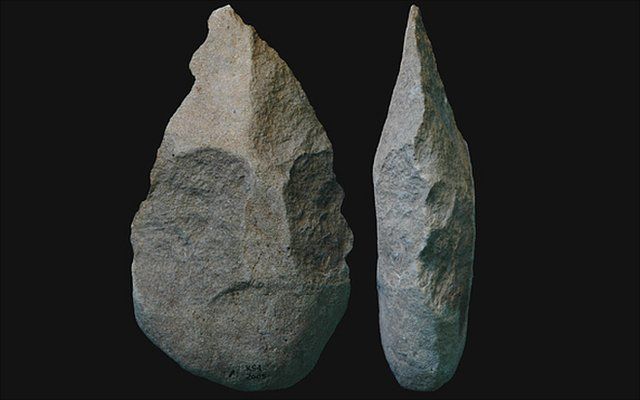 Video
Exciting stone tool find in Kenya
The world's earliest sophisticated stone tools have been found near Lake Turkana in northwest Kenya.
The teardrop-shaped hand-axes date to about 1.76 million years ago, and would have been useful in a range of tasks from chopping wood to cutting up meat.
They would have been so useful in fact that scientists describe them as the "Swiss army knife" of the Stone Age.
Lead researcher Rutgers University's Chris Lepre discusses the find with Liverpool University's John Gowlett, and Quentin Cooper of the BBC's Material World programme.