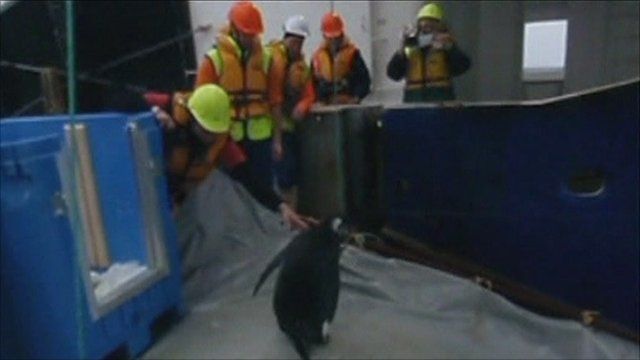 Video
Lost penguin Happy Feet freed south of New Zealand
A lost emperor penguin who washed up on a New Zealand beach in June has been released back into the Southern Ocean to begin its swim home to Antarctica.
Nicknamed Happy Feet, he was released from the research vessel Tangaroa on Sunday morning about 50 miles (80km) north of the remote Campbell Island.
He was returned to the wild after recovering from surgery to remove 3kg (6.6lb) of sand from his stomach.
He is thought to have eaten the sand, having mistaken it for the snow penguins swallow to stay hydrated.