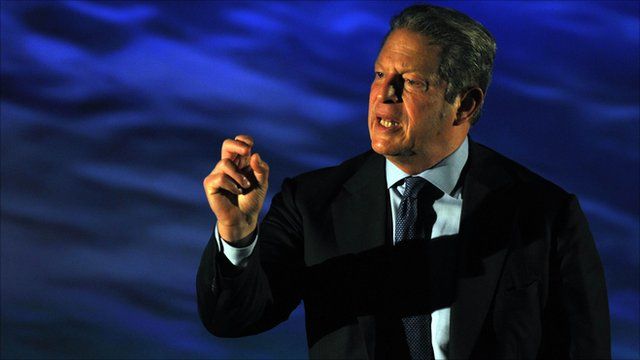 Video
Al Gore: US is in 'political paralysis' over climate change
As diplomats and negotiators get ready for the next annual bartering match aimed at cutting greenhouse gas emissions, former vice president of America and environmental campaigner, Al Gore describes his latest efforts to reinvigorate global action.
In an exclusive interview with the BBC, he accuses the US of being in political paralysis and the fossil fuel industry of promoting false science when it comes to climate change.
Five years after his Oscar-winning documentary An Inconvenient Truth pushed the issue up the political agenda, momentum has faded and cries from sceptics have - if anything - grown louder.
He is now launching a 24-hour event, the Climate Reality Project, aimed at winning over the doubters.
The full interview with Al Gore will broadcast on Friday 16 September on the BBC World Service's One Planet programme. Listen via iplayer or download the podcast.