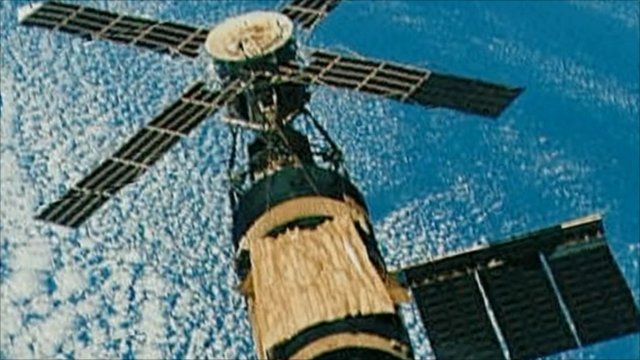 Video
Six tonne satellite 'heading to earth'
The US space agency Nasa has warned that a six tonne satellite is heading for Earth and could crash down in about a week.
Nasa says the risk of the dead satellite hitting someone is higher than usual - at about one in 3,000 - and it could land anywhere.
The BBC's Marcus George reports.