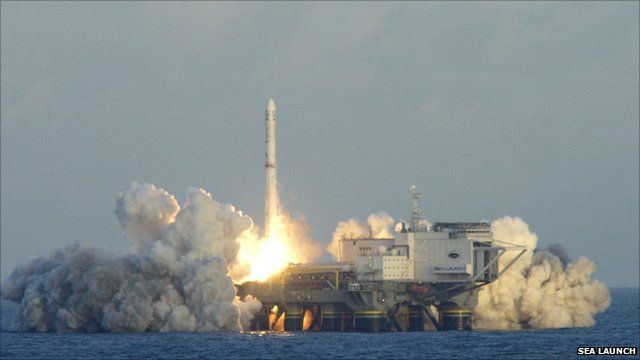 Video
'Ocean rocket' returns to flight
The Sea Launch company, which uses a converted oil rig to launch its rockets, is back in business and about to loft its first satellite since 2009.
Sea Launch hopes the restructuring it has undergone will result today in a more competitive operation.
The first satellite to fly to orbit from the rig is Atlantic Bird 7, a big TV satellite owned by Paris-based Eutelsat.
Its CEO, Michel De Rosen, explains to correspondent Jonathan Amos how Atlantic Bird 7 will be used.
Go to next video: Sea Launch returns to flight