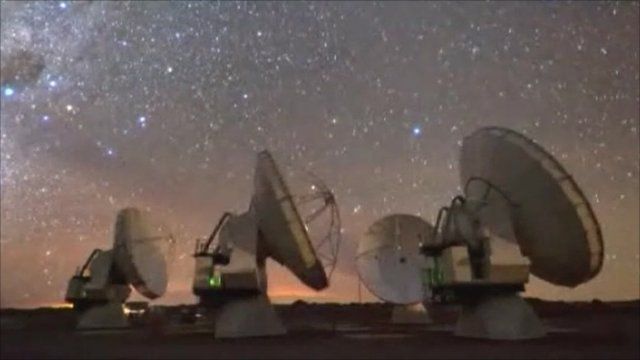 Video
World's most powerful telescope begins scientific operation
Astronomers in Chile have been building the world's most powerful telescope high up in the Atacama desert.
The Alma (Atacama Large Millimeter/submillimeter Array) telescope facility involves the construction of 66 giant antennas on top of a 5,000m-high plateau.
Costing more than a billion US dollars, the Alma will seek to unravel the mysteries behind the formation of the first stars in the Universe.
Pallab Ghosh reports.
Go to next video: Building a high altitude telescope