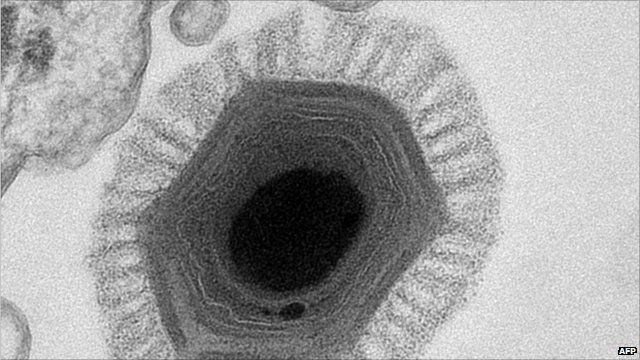 Video
Megavirus discovered in the Pacific Ocean off Chile
Scientists have discovered the world's biggest ever virus off the coast of Chile.
They have named it the Megavirus Chilensis and say it is 10 to 20 times longer than the average virus.
Carl Zimmer, the author of A Planet of Viruses told Radio 5 live Up All Night about the discovery.
To hear more Radio 5 live highlights, please visit the best bits page.
Up All Night broadcasts daily 0100 to 0500 on Radio 5 live.