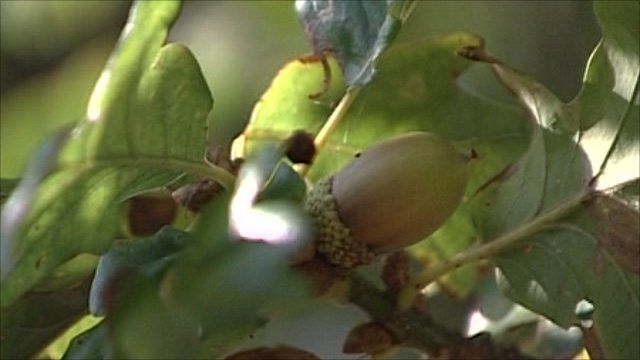 Video
Exmoor sees bumper crop of acorns
This year there have been an abundance of acorns produced but nobody knows why this happens.
The Woodland Trust has started looking into the scientific reasons behind why bumper crops of acorns occur.
David Bendon, a professional acorn picker, has been harvesting the seed by the tonne for the last 20 years and is personally responsible for millions of the trees.
John Maguire has been to meet him at the Nettlecombe Estate on Exmoor.