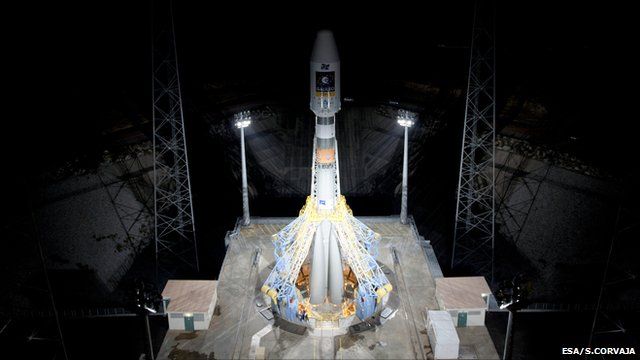 Video
New home for Russian Soyuz rocket
Russia's Soyuz rockets are about to start launching from western territory, operating out of Europe's French Guiana spaceport.
The first flight will carry into orbit two satellites for the Galileo project, Europe's version of GPS.
Jean-Yves Le Gall is the chairman and CEO of Arianespace, which runs the spaceport. He told our correspondent Jonathan Amos why Soyuz has taken up a new home.