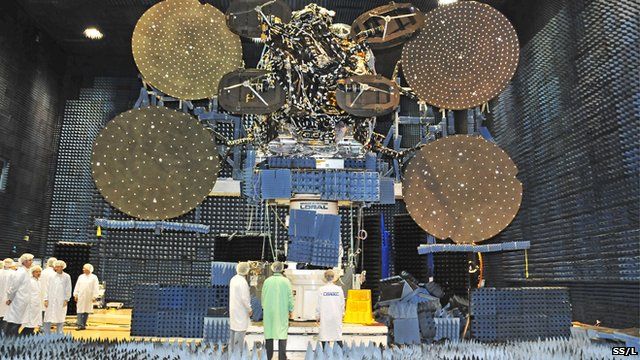 Video
Viasat-1 'super-satellite' launches
The Viasat-1 broadband spacecraft, one of the most powerful satellites ever built, has launched on a Russian Proton rocket.
With a total data throughput of some 140 Gbps, it will deliver broadband services to customers in North America.
Tom Moore is president and CEO of Wildblue Communications, which will be operating the satellite. He told our correspondent Jonathan Amos why the new high-throughput platform is needed.
Go to next video: 'Broadband giant' rides to space