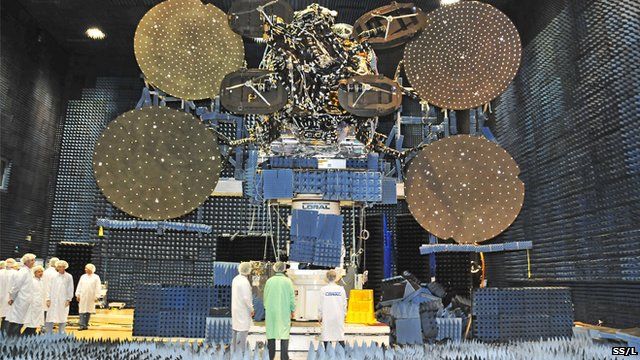 Video
'Broadband giant' rides to space
The Viasat-1 broadband spacecraft, one of the most powerful satellites ever built, has launched on a Russian Proton rocket.
With a total data throughput of some 140 Gbps, it will deliver broadband services to customers in North America.
Viasat-1 is among a wave of new satellites that are operating in the Ka-band, a part of the satellite-apportioned radio spectrum that allows high data-rates.
In Europe, the pace is being set by Eutelsat's Ka-Sat, launched at the end of last year. CEO of Eutelsat Communications, Michel de Rosen, told our correspondent Jonathan Amos about the significance of high-throughput data satellites.