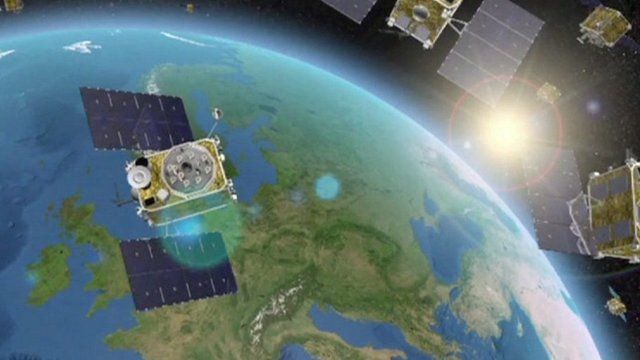 Video
Galileo launch marks next stage of EU sat-nav programme
Europe's first satellite navigation spacecraft have been sent into orbit, after launching from a Russian Soyuz rocket on Friday.
The two Galileo satellites are the first of 30 to be deployed over the next few years, with the first navigation signals not expected to be broadcast until 2015.
The launch also marked the first time a Russian Soyuz rocket lifted off from Western territory, and the first use of the new 500,000,000-euro spaceport in French Guiana.
Pallab Ghosh reports.