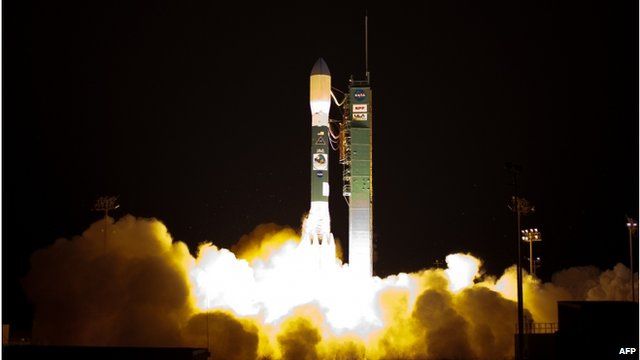 Video
Advanced NPP weather satellite launches
The US has launched NPP, its next-generation of polar-orbiting satellites, dedicated to gathering weather and climate data.
NPP is a joint effort between US space agency Nasa and the National Oceanic and Atmospheric Administration (Noaa), with input from the Department of Defense.
The satellite rode into its polar orbit on a Delta II rocket, lifting away from the Vandenberg, California, spaceport at 02:48 local time (09:48 GMT).
Go to next video: First EU sat-nav satellites launched