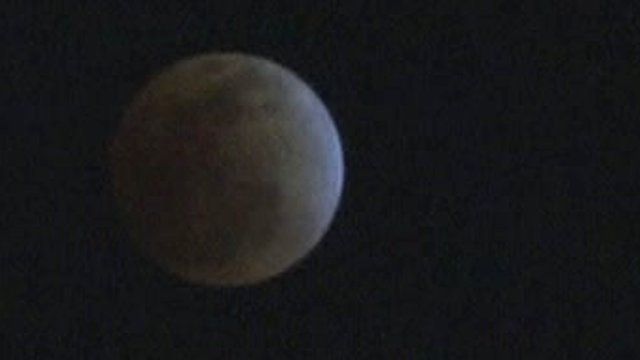 Video
Lunar eclipse puts moon into shadow
Skywatchers have been enjoying the last total lunar eclipse until 2014.
The spectacle, which occurs when the Earth casts its shadow over the Moon, has been watched from Australia, Asia and North America.
At some points, indirect sunlight still illuminated the Moon, turning it a dramatic shade of red.
Russell Trott reports.