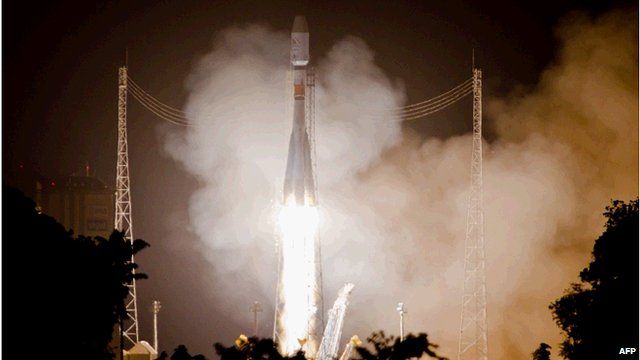 Video
Launch of Soyuz rocket carrying six satellites
A Russian Soyuz rocket has launched from French Guiana - only the second such vehicle to fly out of the territory's new Sinnamary spaceport.
The Soyuz has put six satellites in orbit, including France's new Pleiades-1 high-resolution imaging spacecraft.
Lift-off occurred on schedule at 23:03 local time, Friday (02:03 GMT, Saturday), with Pleiades-1 being dropped off in its 700km-high polar orbit some 55 minutes later.
Go to next video: New crew arrives at ISS