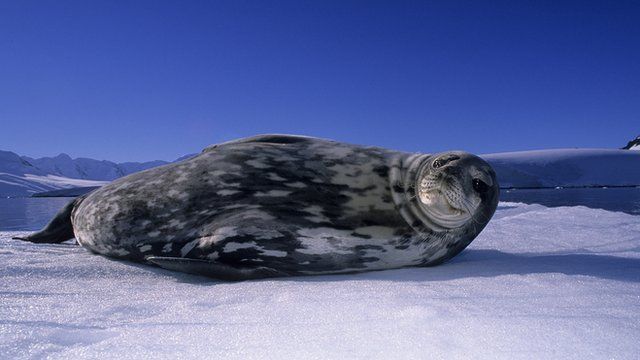 Video
How Frozen Planet captured a weddell seal's sound
The recording of a weddell seal was captured under the ice in Antarctica for the BBC programme Frozen Planet.
Sound recordist Chris Watson dropped a hydrophone down a dive hole in to the icy water to record the sound.
Watch the Frozen Planet Christmas Special: The Epic Journey on 28 December at 1900 GMT on BBC One.