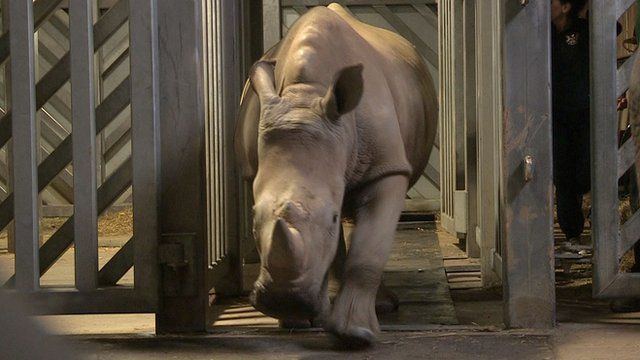 Video
Rhinos' feet tested to see how they support heavy loads
Rhinos are one of the heaviest land animals but one thing still puzzles scientists: How do they carry this weight on their stumpy little feet?
Now a team from the Royal Veterinary College (RVC) is trying to answer this.
Here, Prof John Hutchinson explains how rhinos at Colchester Zoo have been trained to walk across a hi-tech track that is packed full of sensors, in a bid to find out more about their feet.
Go to next video: Reproduction in a two-tonne beast