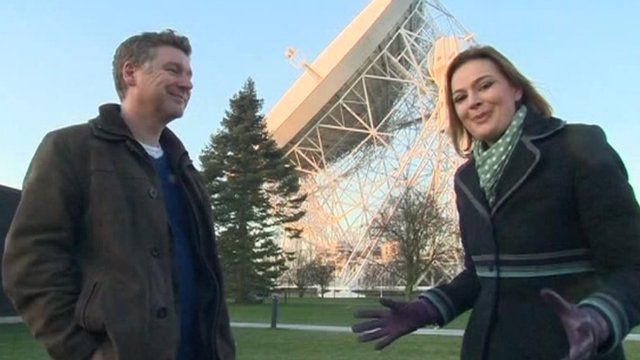 Video
Top tips for planet hunt stargazers
Members of the public are being asked to join the hunt for nearby planets that could support life.
Volunteers can go to the Planethunters website to see time-lapsed images of 150,000 stars, taken by Nasa's Kepler space telescope.
Another nine months of data from the Kepler space telescope is being put online at the website to coincide with three consecutive nights of BBC Two's Stargazing Live beginning on Monday 16 January.
The BBC's Louise Hubball has been to the Jodrell Bank Observatory in Cheshire where she spoke to Tim O'Brien to find out more about the project and get some top tips for budding astronomers.
Go to next video: Rover starts epic journey to Mars