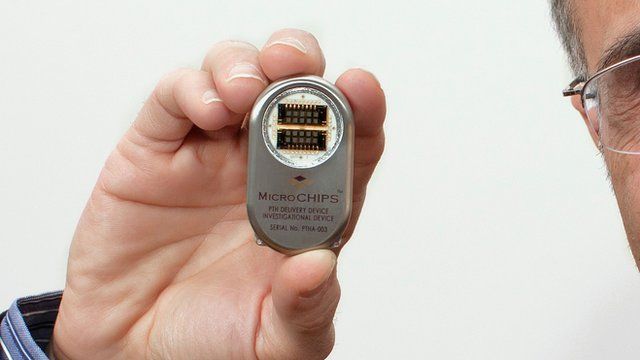 Video
How 'pharmacy on a chip' works
The futuristic idea that microchips could be implanted under a patient's skin to control the release of drugs has taken another step forward.
US scientists have been testing just such a device on women with the bone-wasting disease osteoporosis.
The chip was inserted in their waist and activated by remote control.
One of its developers, Dr Robert Farra, told our correspondent Jonathan Amos why an osteoporosis drug was chosen for the study.