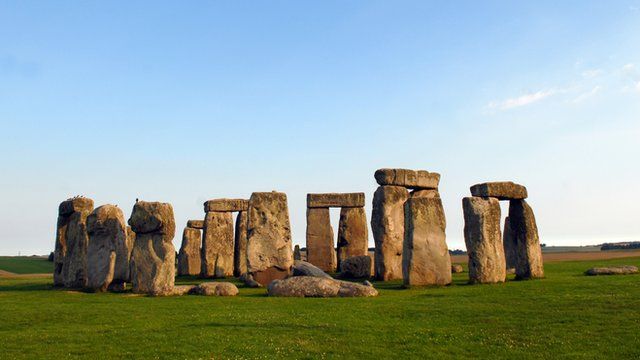 Video
Stonehenge 'inspired by sounds' researcher tells AAAS
Music could have been an inspiration for the design of Stonehenge, according to an American researcher.
Steven Waller's idea is that ancient Britons could have based the layout of the great monument, in part, on the way they perceived sound.
He has been able to show how two flutes played in a field can produce an auditory illusion that mimics in space the position of the henge's pillars.
Mr Waller spoke to the BBC's science correspondent Jonathan Amos at the annual meeting of the American Association for the Advancement of Science in Vancouver, Canada.
Go to next video: Stonehenge remains burial delayed