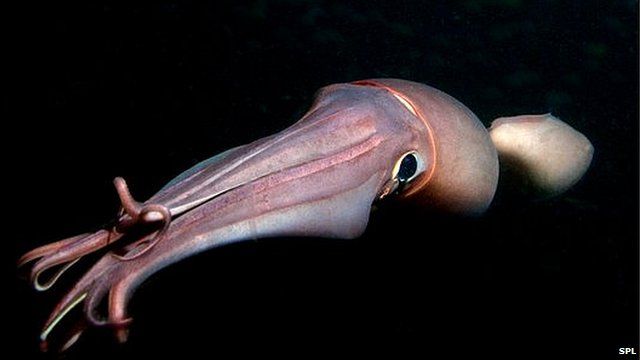 Video
Humboldt squid's diving feats
The energetic world of Humboldt squid has been detailed in new tracking studies that follow the creatures as they dive and climb through the ocean.
The animals are found in warmer waters of the eastern Pacific and live an up-down existence as they follow their prey hundreds of metres into the deep during the day, only to return to surface waters at night.
Julia Stewart from Stanford University fitted tags to the cephalopods, and found them to be spending many hours in very oxygen-poor Californian waters.