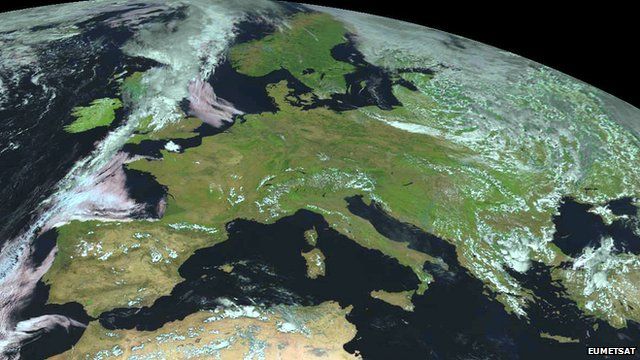 Video
Meteosat heads for launch pad
Europe is ready to launch its latest Meteosat, and will be pushing the technology to the limit to improve the scope and accuracy of daily forecasts.
The third spacecraft in the Meteosat Second Generation (MSG) series is expected to go into orbit in June. Known as Meteosat-10, the platform will sit high above the equator, taking images of developing weather systems.
Alain Ratier, the director-general of Eumetsat, explains the purpose of a geostationary Meteosat spacecraft.