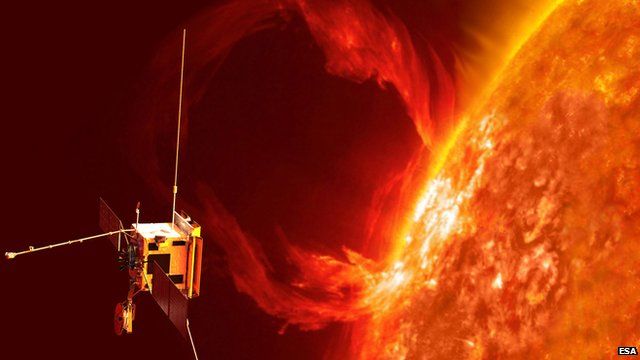 Video
UK industry to build solar mission
British industry will lead the production of Solar Orbiter (SolO), a spacecraft that will travel closer to the Sun than any satellite to date.
SolO will take pictures and measurements from inside the orbit of Mercury, to gain new insights on what drives the star's dynamic behaviour.
The European Space Agency has signed a contract with Astrium UK to build the satellite, for a launch in 2017.
Solar physicist Dr Lucie Green describes why SolO is so important.
Go to next video: How craft will survive mission to Sun