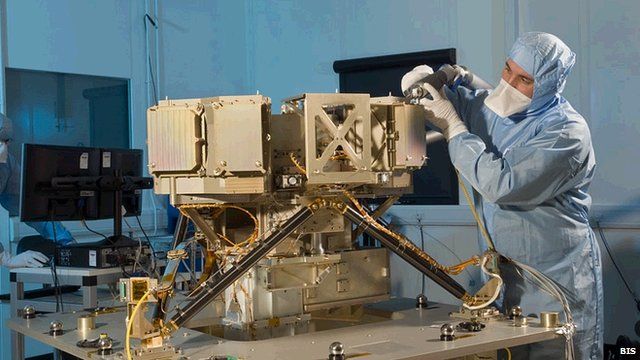 Video
James Webb instrument finished
One of Europe's main contributions to the James Webb Space Telescope (JWST) is built and ready to ship to the US.
The Mid-Infrared Instrument (Miri) will gather key data as the $9bn (£6bn) observatory seeks to identify the first starlight in the Universe.
The results of testing conducted at the Rutherford Appleton Laboratory in the UK have just been signed off, clearing Miri to travel to America.
Miri's UK principal investigator, Prof Gillian Wright, explained what Miri could do.
Go to next video: Telescope component viewed close up