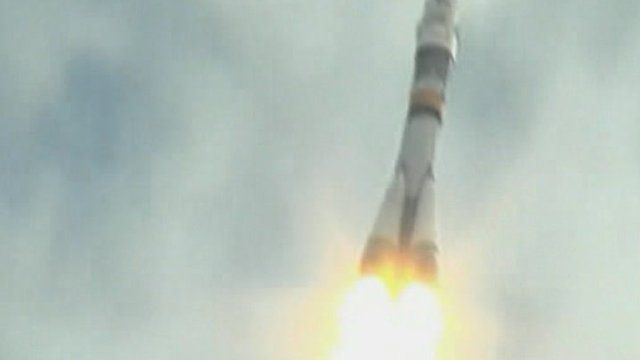 Video
Russian Soyuz takes off for International Space Station
The latest mission to the International Space Station (ISS) has taken off successfully from the Baikonur cosmodrome in Kazakhstan.
A Russian-made Soyuz rocket blasted off with three crew members - veteran Russian cosmonaut Yuri Malenchenko, Nasa's Sunitia Williams and Japanese astronaut Akihiko Hoshide.
They are expected to arrive at the ISS on Tuesday, joining flight engineer Joseph Acaba and Russian cosmonauts Gennady Padalka and Sergei Revin who have been living there since May.
Go to next video: Russian Soyuz rocket preparations