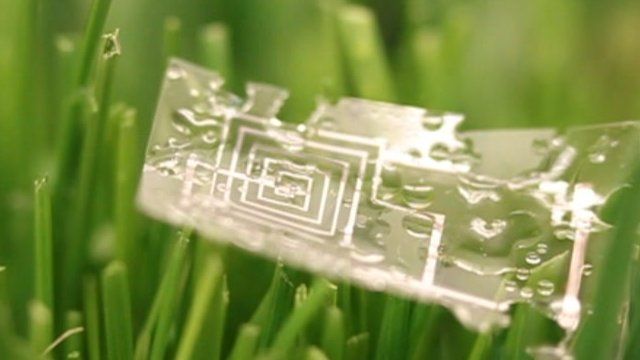 Video
Scientists develop electronic device which dissolves
Ultra-thin electronics which dissolve inside the body have been devised by scientists in the US and could be used for a range of medical roles.
The devices can "melt away" over days or even years and the technology has already been used to heat a wound and keep it free from infection.
This video by researchers shows a device dissolve as water is sprayed on it.
Video courtesy Beckman Institute, University of Illinois and Tufts University.