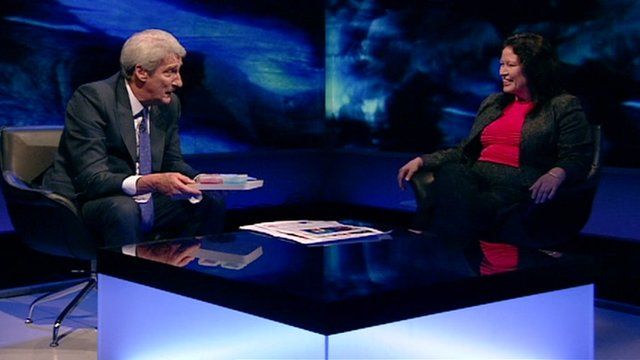 Video
Paxman: 'This experiment is a complete shambles'
A live experiement to see if boiling water freezes more quickly than cold water was described as a "shambles" by Newsnight presenter Jeremy Paxman, after neither froze at all.
"We've got a big problem," he said, when he saw the trays of water and realised nothing had happened to them. "This is a completely rubbish experiment."
In June 2012, the Royal Society of Chemistry launched a competition to find the most plausible answer as to why it is usually the case that boiling water freezes first.
They were expecting a few hundred entries from earnest chemists but they've been inundated with about 22,000 solutions from all over the world. But they have now decided to broaden the competition by bringing in the general public.
Jeremy Paxman was joined in the studio by Professor Lesley Yellowlees, president of the Royal Society of Chemistry.
You can watch the full interview broadcast on Tuesday 2 October 2012 on BBC iPlayer