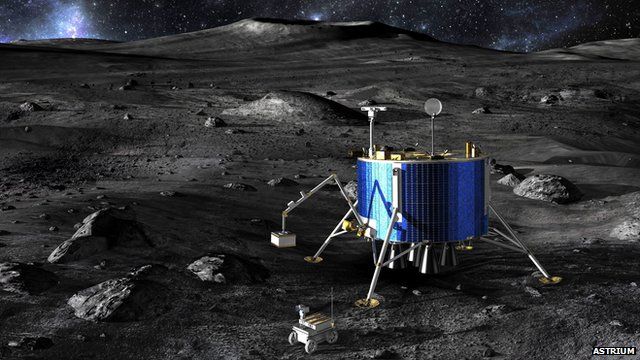 Video
Industry shapes Moon probe design
European industry has outlined the basic design for a robotic probe that could be dispatched to the Moon's south pole in 2018.
The 800kg craft would demonstrate fully automated landing technologies and place some environmental experiments on the surface, including a mini-rover.
Dr Peter Kyr, head of robotic exploration and space robotics at aerospace company Astrium, explained the status of the European Space Agency project to BBC science correspondent Jonathan Amos.
Go to next video: Europe plans large lunar lander