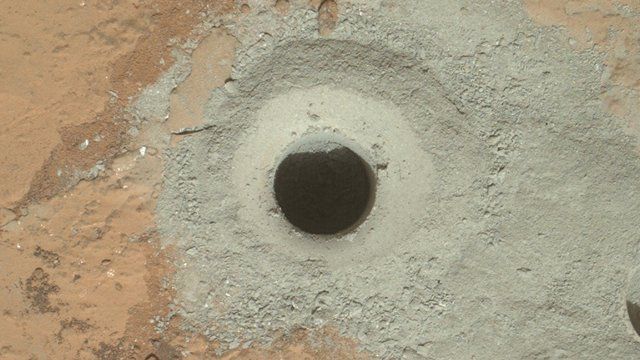 Video
Rover to ingest drill sample soon
Nasa's Curiosity Mars rover has still to ingest the rock sample it picked up a week ago.
John Grotzinger, the mission's chief scientist, says he expects this to happen very shortly.
The robot, which is investigating a deep crater on the planet, drilled into what appears to be a mudstone.
Some of the grey powder that was produced in the process should have been pulled up into the stem of the tool, and now needs to be moved to Curiosity's onboard labs for analysis.