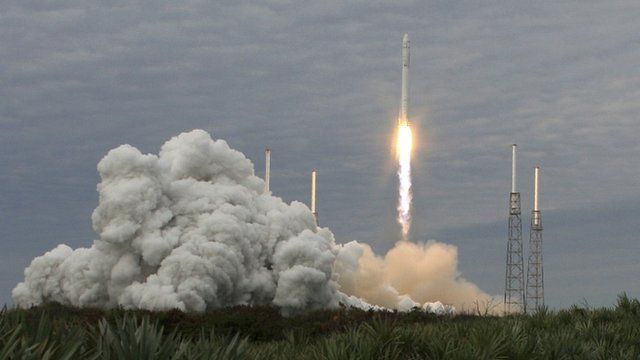 Video
SpaceX Falcon rocket lifts off with ISS cargo
An unmanned SpaceX Falcon rocket, carrying a Dragon capsule full of supplies for the International Space Station, has launched from Cape Canaveral.
The third delivery mission by SpaceX for Nasa, the cargo includes fresh fruit for the ISS crew.
SpaceX founder Elon Musk - the man behind Tesla and Paypal - says he hopes to fly people aboard a modified Dragon capsule by 2015.