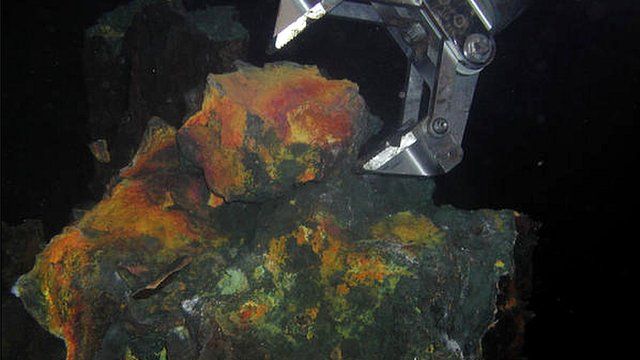 Video
UK firm in deep sea mining plan for minerals
A British company has announced that it is planning to exploit a new and controversial frontier in the search for valuable minerals, by mining the sea bed in the Pacific Ocean.
UK Seabed Resources, a subsidiary of the British arm of Lockheed Martin, hopes to extract so-called nodules - small lumps of rock - from the ocean floor.
High prices for copper, gold and rare earth minerals, all vital for modern electronics, have triggered a rush to find new sources.
David Shukman reports.
Go to next video: 'A very significant discovery'